General Megatron 13*
Night bird 7*
Skydive 5*
Actions:
3 marksmanship
3 roll out!
2 escape route
2 dual wield
2 callus leadership
2 reclaim
2 two-pronged attack
1 vaporize
1 treasure hunt
Upgrades:
3 armed hovercraft
3 attack drones
3 extra padding
3 shoulder holster
2 reflex circuits
2 crude club
2 metal detector2 energon axe
1 energy pack
1 enforcement batons
1 soldier's blaster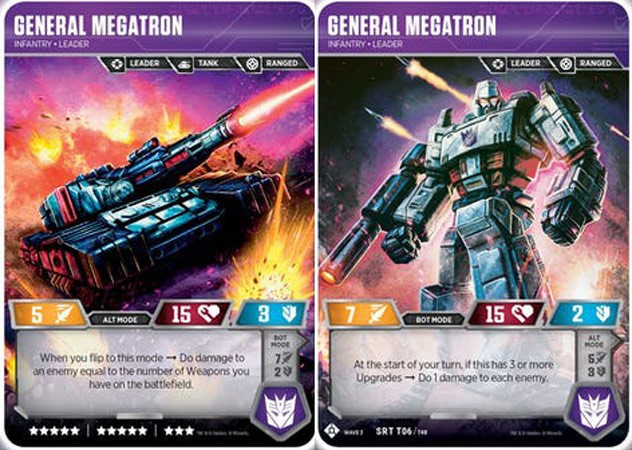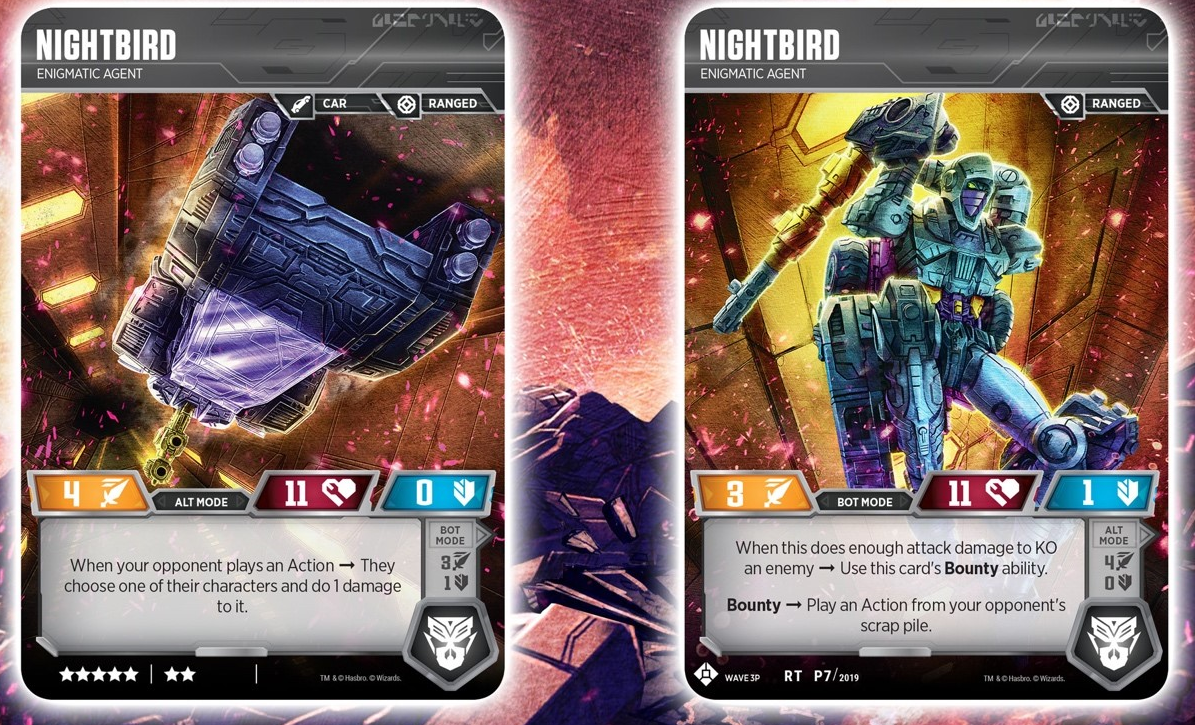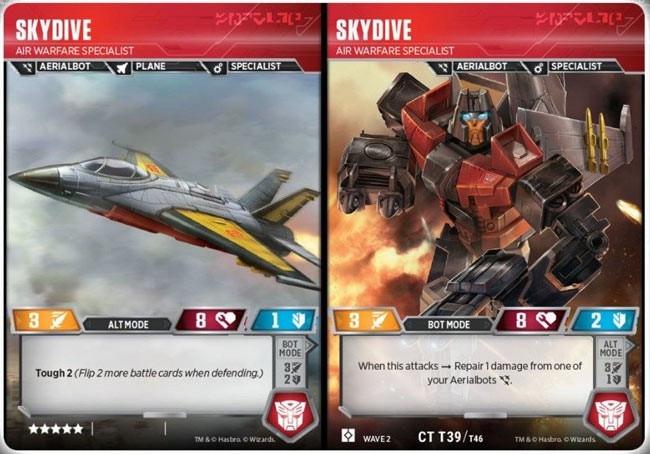 To see the deck in action click the video below!

Now this deck is awesome! You want direct damage? Yup! hitting with a guy for 10+? Yup! Survivability? Reliability? This deck packs it all. It uses skydive as a main source for picking up those green pips since he has tough 2. Then we load our characters with weapons so General Megatron can be flipping for all that direct damage. It also runs nightbird a new character coming in with wave 4 (promo) that hurts our opponents for trying to deal with their problem, upgrades. Night bird makes them deal damage to one of their characters for each action they play. Usually putting in on their less desirable characters, allowing us to continue the assault on that pesky character we are trying to take out. I have spent many games not even attacking into some characters just because of Megatrons abilities.
The deck is stacked with weapons to make sure we are playing one each turn for maximum damage, but also has escape route and rollout to be flipping Megatron twice each turn. We want to flip him from bot mode to alt to get that direct damage, then use our normal flip to get back to bot mode so we can get his ability at the start of our turn. This deck hits hits hard and hits fast. If you want to see the deck in action make sure to watch the video above.